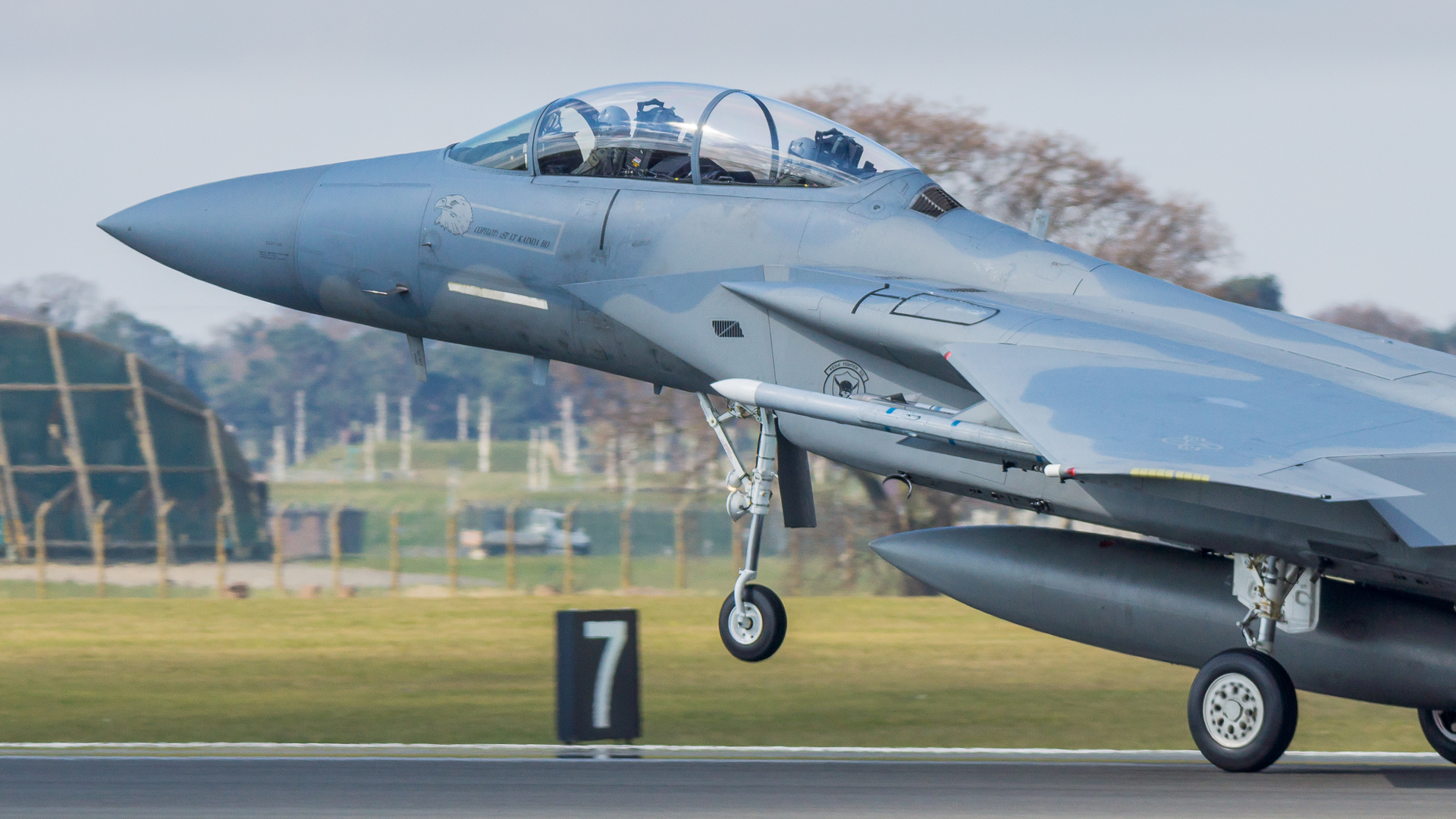 Details
Operator
United States Air Force
RAF Lakenheath Air Base is home for the F-15s from 48th Fighter Wing of United States Air Force. At the base, stationed are both single- and two-seater machine, which carry out flights over England and other European countries. It is worth noting that the fighters often participate in exercises across Europe – for example in Turkey or Greece.
The main elements of the training of pilots include, among others, AAR (Air-to-Air Refueling) training, support for CSAR missions or simulated air combats. Flights take place both day and night in different parts of the UK and surrounding areas as well as with the usage of special equipment. This airbase serves also as the airport, which is visited by other USAF aircraft during the various military contingents – both helicopters, fighters or transport.
Thanks to our cooperation with 48th Fighter Wing had the opportunity to visit at RAF Lakenheath during training flights in the database. We watched both F-15 and HH-60 Pavehawk helicopters including the operation of "hot pit refueling". Take a look at the photoreport below.