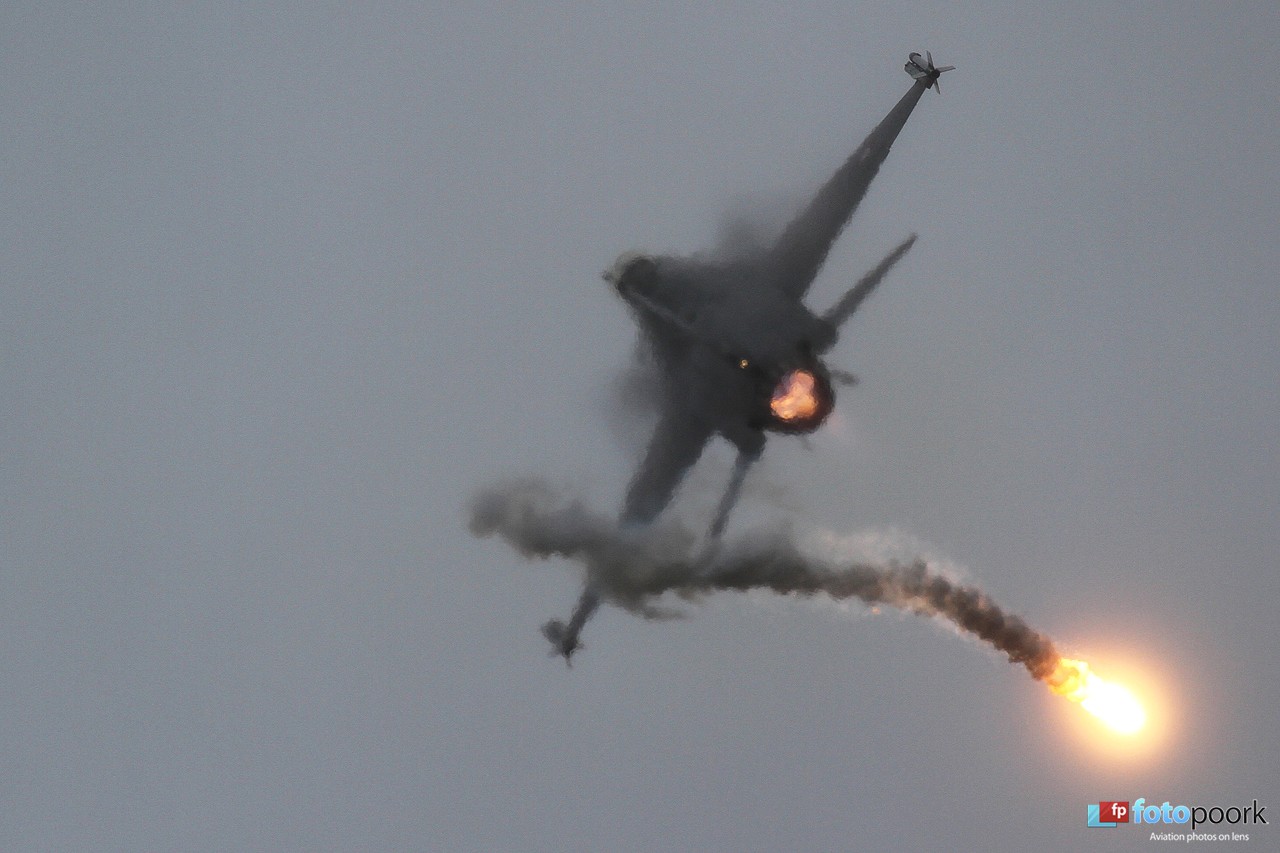 Danish Air Show 2012 held at the airport Aalborg , Denmark, on 10 June 2012 was a celebration of the 100th anniversary of the Air Force of the kingdom of Denmark. The list of invited and confirmed their presence military machines and acrobatic groups from several countries of Europe, including Polish , promised a great party and celebration of aviation that day. Unfortunately, due to hostile aura in the form of total cloud cover , rainfall, and above all the low cloud base , not all were able to present the audience who came in large numbers .
The dynamic demonstrations presented themselves : Danish air force F- 16 in the show solo, as well as a pair in a simulated bombing of the airport, the C -130 J -30 Hercules in the individual show and presentation equipment through the open landing ramp during the flight , the Belgian F -16 , Swedish Jas -39 Gripen , Eurofighter Typhoon German , L -39 Albatros from Estonia, DC -47 Dakota, Supermarine Spitfire MK 90B Lynx , EH -101 Merlin , Eurocopter Fennec AS 532 and UL COUGAR . With aerobatic groups : Patrouille Suisse, Krila Oluje , Danish "Baby Blue" . Due to the weather the Dutch F -16 " Orange" made ​​only two flights and resigned from the show , our Mig -29 also , unfortunately, did not start . Low cloud base is not allowed to present themselves as Turkish Stars and the Patrouille de France .
Despite the cold and rain that day , it was worth it to get to as many kilometers to enjoy the proximity of the machines even on static display , from which the relationship can also be seen on the pages of Foto Poork.