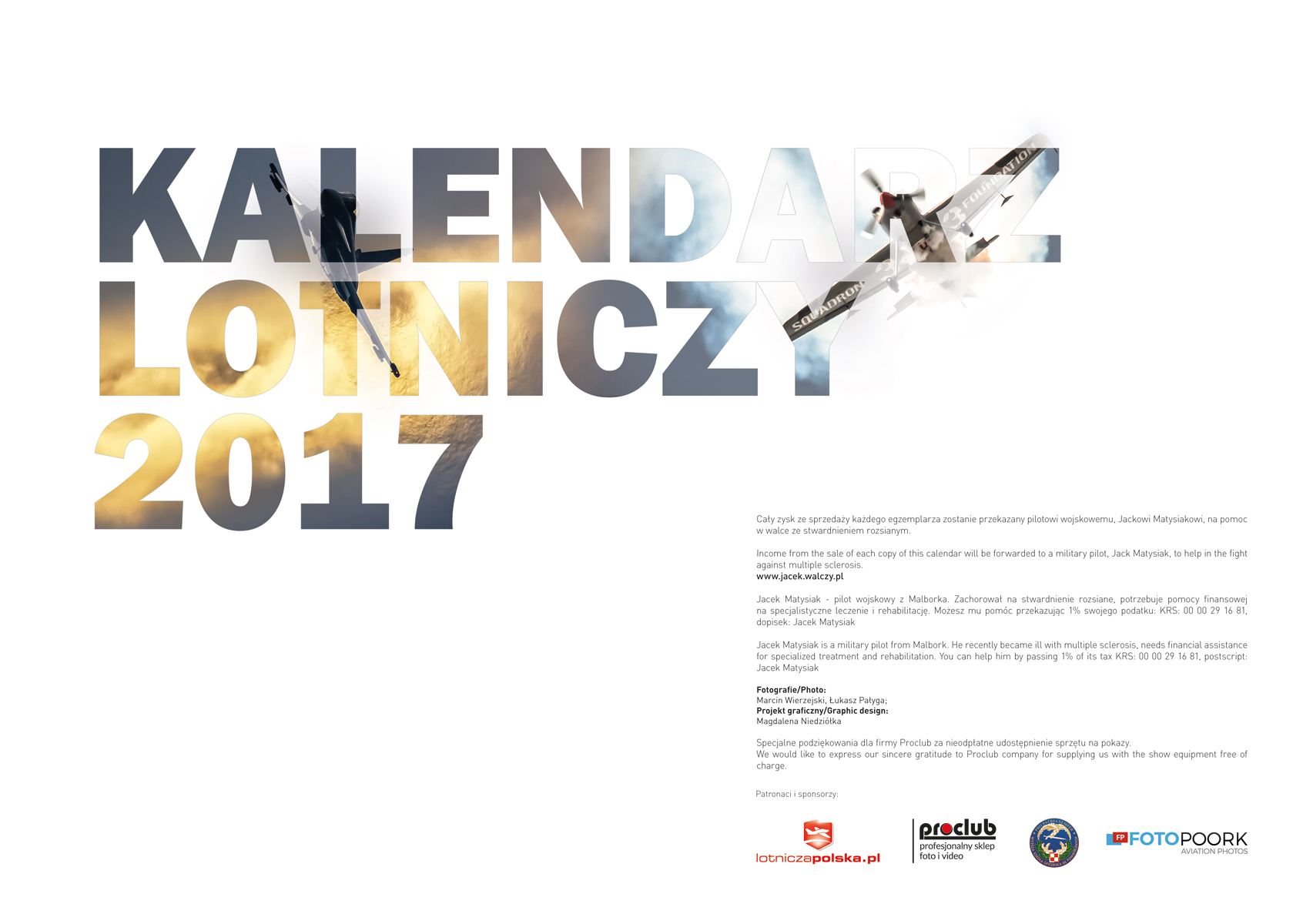 We would like to encourage you to buy the 2017 Aviation Calendar, over which we have taken an honorary patronage. The calendar has been created by photographers with whom we had a chance to work together, in case of some events – Marcin Wierzejski and Łukasz Pałyga. Graphical design and layout have been arranged by Magdalena Niedziółka. The B3 format calendar features 13 pages, and is professionally offset-printed. Each of the pages features interesting facts about Polish and Canadian pilots, in two languages, in Polish and English.
The primary goal of sales is to support Jacek "Flyshark" Matysiak, a Polish fighter pilot, who is fighting with the disease of MS. This is the third edition of the said calendar, last year it has sparked an intense interest, hence the authors have decided to publish yet another edition, and the whole profit is going to be transferred, in order to cover the Jacek's therapy.
The calendar may be bought from the authors, as well as via the facebook page: "Kalendarz Lotniczy 2017", alternatively you may send an e-mail to the following address:  m_vire.kalendarz@yahoo.com – the cost is as little as PLN 35, with shipping within the territory of Poland.