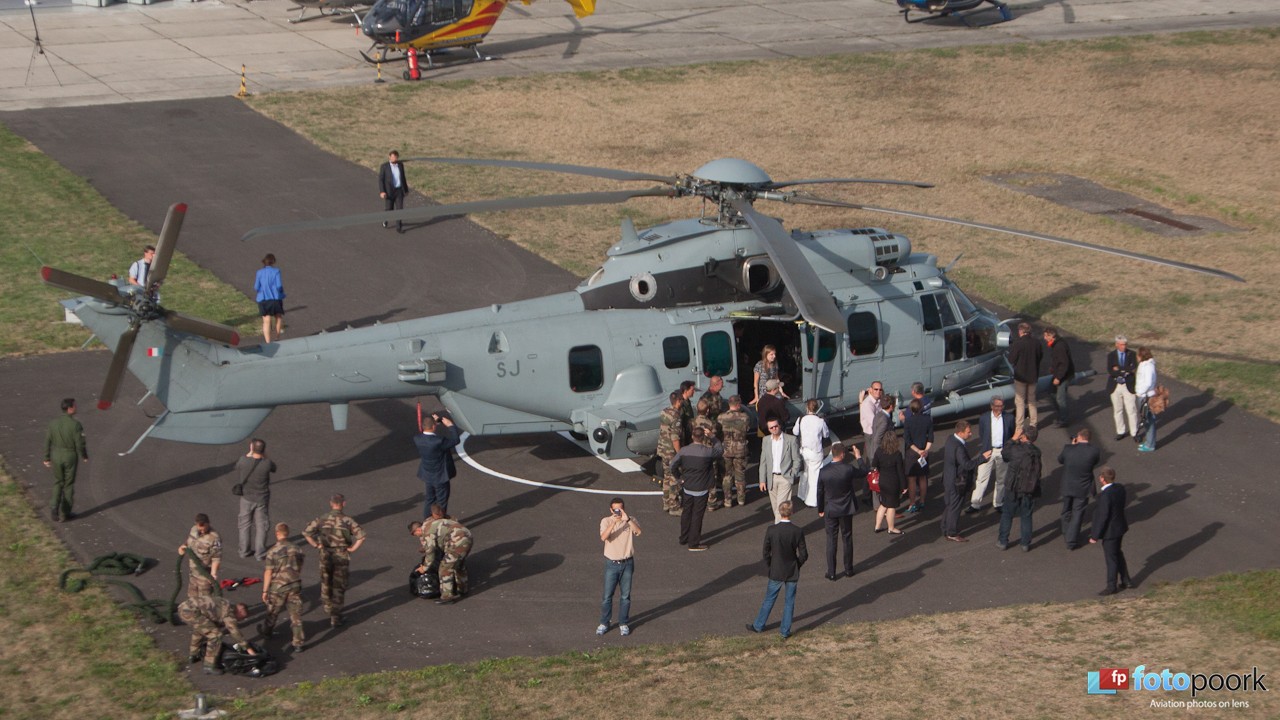 On 26 August 2013 at the airport in Warsaw Babice was a Eurocopter EC725 helicopter presentation Caracal for the media and people in the aviation industry . The event took place at the premises of Heli Invest Services, which together with the company Eurocopter has hosted the event. The press conference organized in the outdoors has been combined with an interactive presentation EC725 and on static display could also see helicopters belonging to the fleet helicopter.pl – among others. Eurocopter EC120 , EC130 and EC145 . The press conference was attended by representatives of Heli Invest Services, Eurocopter and the pilots and crew of the helicopter EC725 . After the meeting with journalists took place a special display of the machine , its efficiency maneuvering during flight and landing troops in the affected area – we have to admit that the entire show and EC725 in the air made ​​a huge impression on us . By the way, it is worth mentioning that this machine is very photogenic .
Eurocopter EC725 Caracal competes in the tender for the supply of new helicopters for the Polish troops – a total of as many as 70 machines – on both the transport and combat , as well as the SAR or to transport the most important people in the State ( VIP version ) . EC725 has already proven itself in many parts of the world and proved its widespread use , among others. on the battlefield in Afghanistan and Libya , or while serving in the French and Brazilian Air Force . It comes with two latest-generation engines Turbomeca Makila 2A1 type, 5-part rotor , art glass cockipt and automatic flight control system ( AFCS ) . It is designed to operate from ships and land bases . This machine is designed to operate in any environment at any time of the day or night , and also to refuel in the air, and special operations . In the configuration for tactical transport of infantry EC725 can take up to 29 armed soldiers and medical configuration up to 11 stretchers + 5 people medical or 2 self-contained units with medical personnel . Variants of arms can be freely configured according to the needs , and the helicopter also has its own defense system against missiles adapted 7.62 or 12.7 mm and measures to protect the crew in the cockpit and the passenger .
See the photos from the press conference Eurocopter EC725 in Warsaw and his show for the media.