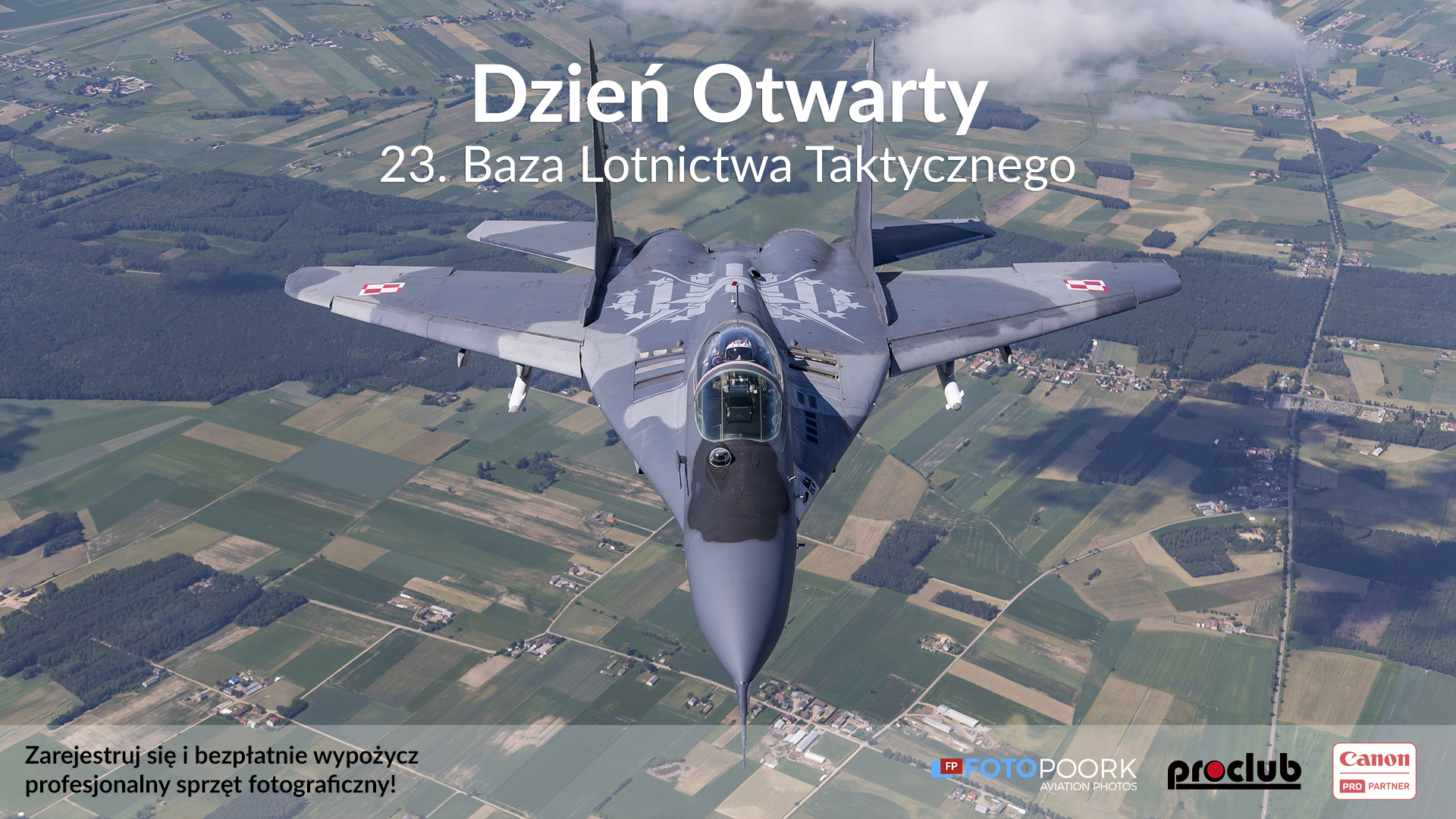 Next Saturday, on 10th September 2016, at the 23rd Tactical Airbase in Minsk Mazowiecki, an Open Day is going to be held. We are planning to attend this event too.
MiG-29, XA-41 or W-3 Helicopter will all be presented in the air. Details related to the event organized at the 23rd Tactical AB: http://23blt.wp.mil.pl/pl/1_413.html
Thanks to our cooperation with 23rd Tactical Airbase, ProClub service and Canon Polska, we would like to create an offer for spotters and journalist, in a form of a free rental of professional photographic equipment, including cameras and lenses – both wide-angle as well as tele lenses.  And numerous objects to photograph will be present there!
Our offer is addressed to photographers and aviation geeks. In order to use the rental service, one needs to fill in an online registration form. Within the submission, one needs to provide the data required, along with a link to a portfolio presenting the aviation photography experience. Quantity of the equipment available is limited. The registration is required to verify the people who would like to rent the equipment. It does not guarantee its availability.
Submission deadline is set on Friday, September 9th 2016, 6PM
Feel free to register, and see you at 23rd TAB!