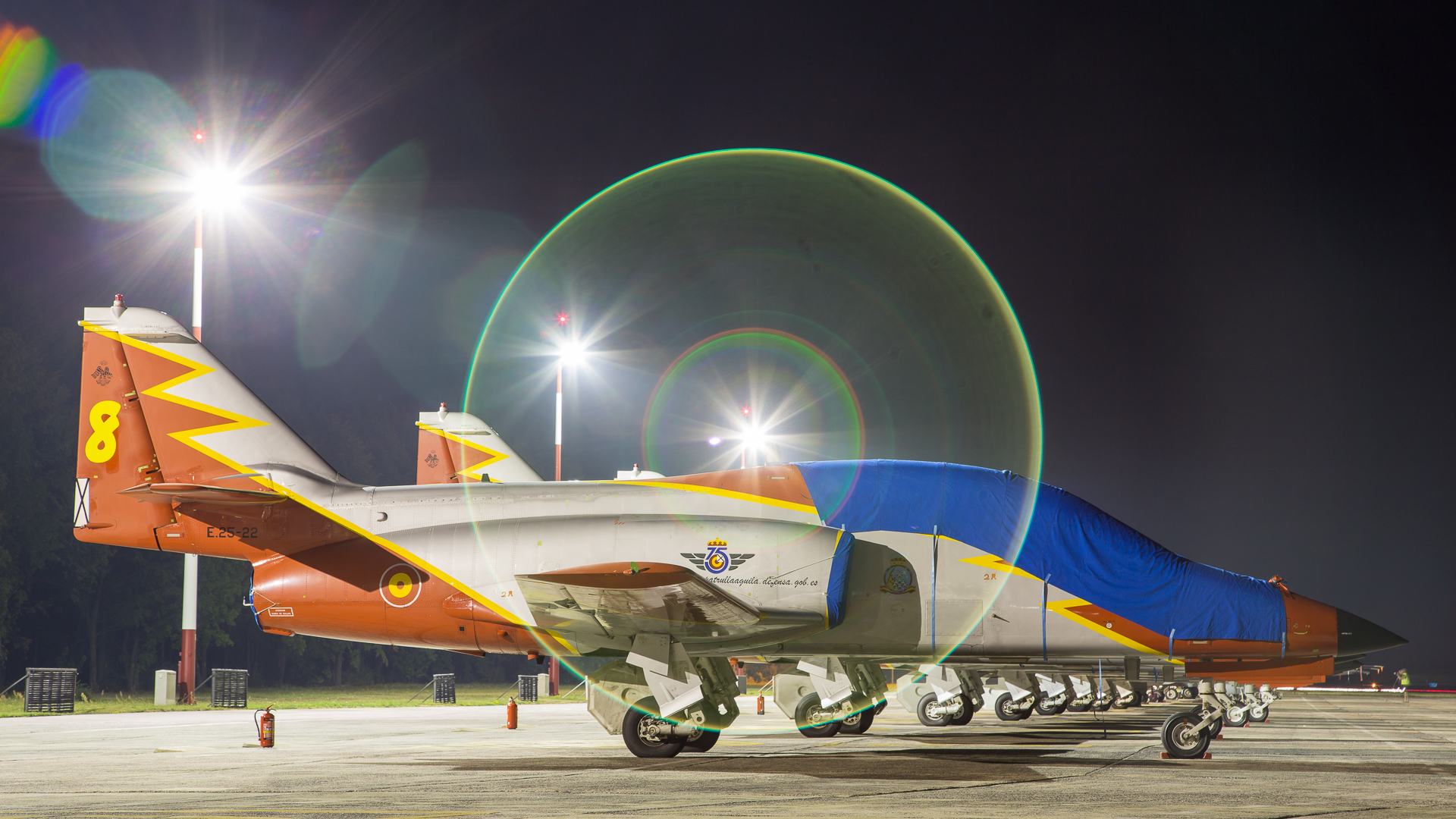 Details
Photo equipment
Canon EOS 5D Mark III, Canon EOS 1D X, Canon EF 16-35mm f/2.8L II USM‎, Canon EF 24-70mm f/4 L IS USM, Nikon D800, Nikkor ED AF-S 24-70 mm f2.8 G, Nikkor ED AF-S VR 70-200 mm f2.8G
AirShow Radom attracted nearly 200,000 viewers of Polish and abroad. These two weekend days of August were an opportunity for closer contact with aviation, both for militaries and civilians.
Have a look at the report of the air show in the air here: Foto Poork – Radom Airshow 2015 (click on link). In this gallery we present a unique night images from this event. The photographs present aerobatic teams such as Patrouille Suisse, Patrulla Aspa or Baltic Bees Jet Team, as well as fighters, which were presented in the dynamic show – e.g. MiG-29, Eurofighter Typhoonor Dassault Rafale.
Thanks to the cooperation with the General Command of Armed Forces our portal performed official photos from the event, as well as unique and unprecedented pictures from Radom Airshow, which are, among others, shots in the air or night shots. These are the first and unique photos of this kind from the event, so feel free to view them.
Our partners during photoshoot were: