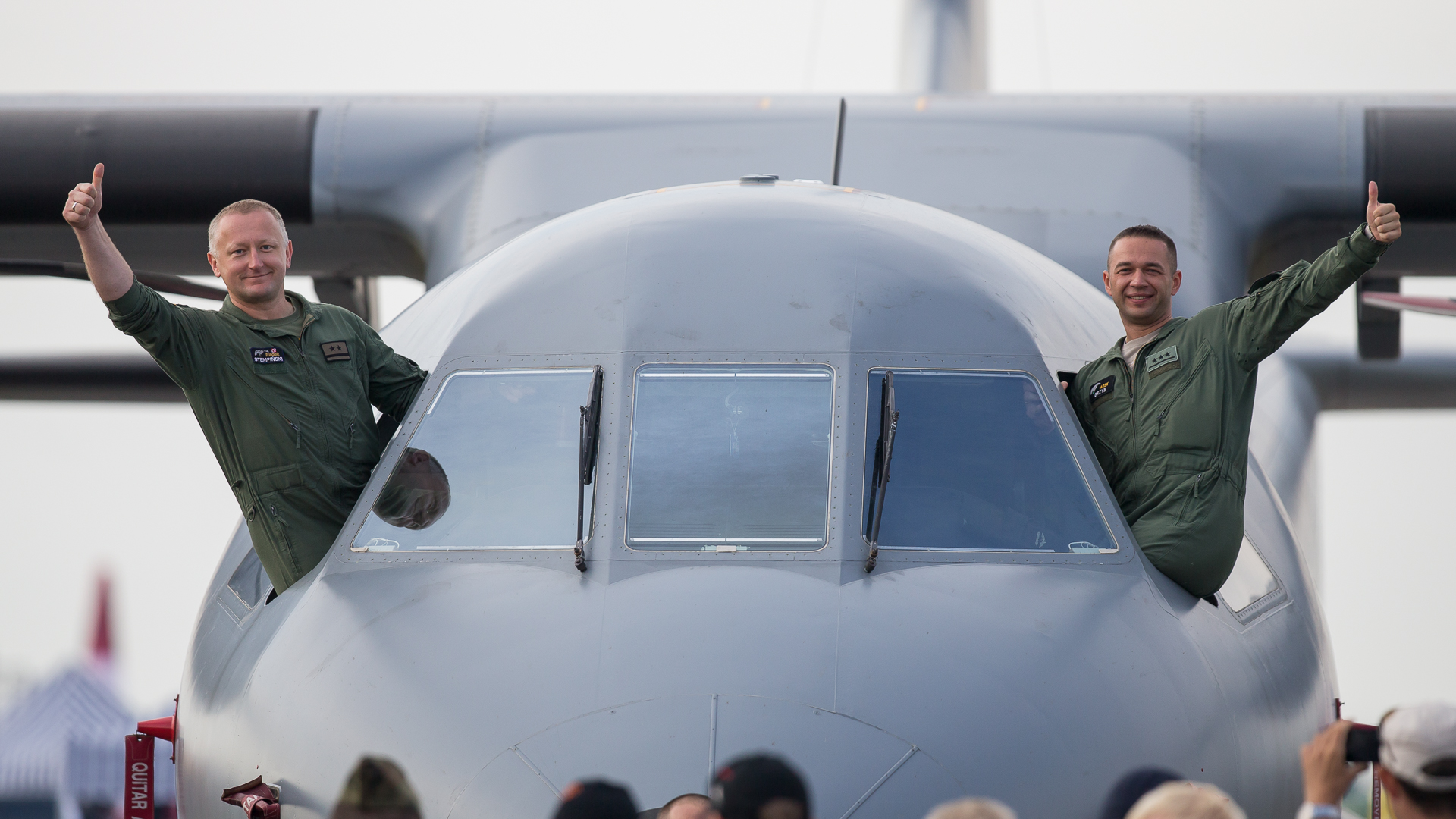 Air Show Radom 2015 attracted nearly 200,000 viewers. These two weekend days of August were an opportunity for closer contact with aviation, both for militaries and civilians.
The airport in Radom was visited by almost 200 000 viewers from Poland and abroad. Everyone found something for him – both in the air and on the ground. A multitude of dynamic shows (aerobatic teams, soloists, helicopters) provide considerable attractions for everyone. On static display were presented many machines – both military and civilian. In addition, very richly were presented also Polish Land Forces and Special Forces.
In the following gallery we are presenting the human aspect of the show – visitors of the event, pilots, volunteers and the organizers. We have been taking these photographs all the time – from Thursday to Monday, from the ground and from the air. We would like to especially thank to the pilots, with whom we created such positive and unique photographs.
Thanks to the cooperation with the General Command of Armed Forces our portal performed official photos from the event, as well as unique and unprecedented pictures from Radom Airshow, which are, among others, shots in the air or night shots. In the following gallery we present a dynamic display in the air. Other shots can be found in separate reports.
Big thanks go also to the photo shop Proclub and Canon Poland for technical support during all days of the event. It is worth mentioning that our pictures can be seen in various press publications – e.g. PL Aviation Revue, VIP Magazine and the Eurofighter World.
Our partners during photoshoot were: