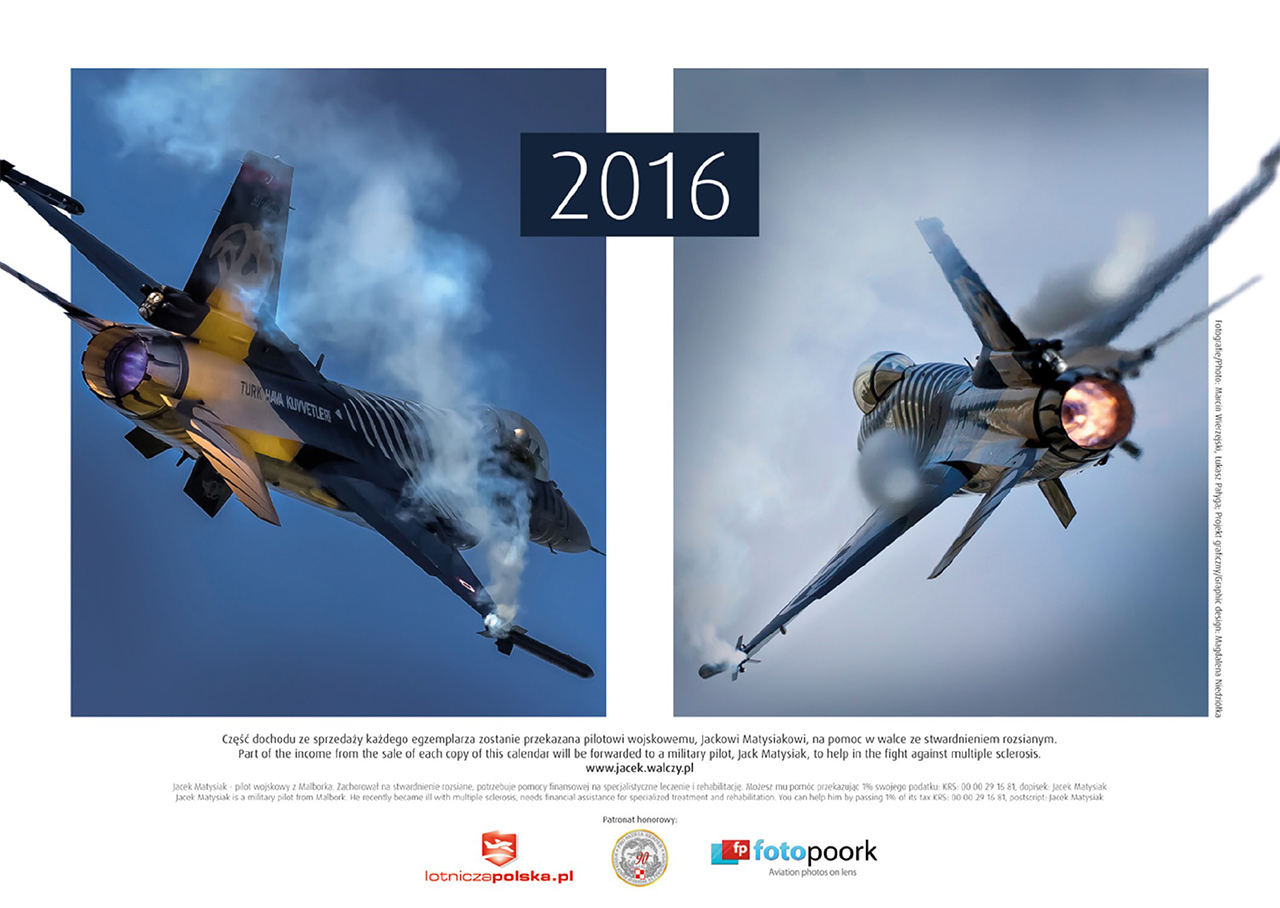 Zapraszamy do zakupienia kalendarza lotniczego 2016, nad którym objęliśmy patronat honorowy. Kalendarz stworzony jest przez fotografów, z którymi mieliśmy okazję współpracować przy okazji paru wydarzeń – Marcin Wierzejski i Łukasz Pałyga, a projektem graficznym zajęła się Magdalena Niedziółka. Kalendarz rozmiaru A2 – 13 kartek oraz profesjonalny wydruk offsetowy, na każdej ze stron znalazły się ciekawostki o polskich i kanadyjskich pilotach – opisy są dwujęzyczne po polsku i angielsku.
Celem nadrzędnym sprzedaży tego kalendarza jest wspomóc parającego się z chorobą Jacka Matysiaka "Flyshark" (były pilot polskich myśliwców, który zachorował na  stwardnienie rozsiane). Jest to już druga edycja tego kalendarza – w zeszłym roku spotkała się ona z dużym zainteresowaniem, dlatego teraz autorzy zdecydowali się na kolejne wydanie, a cały dochód przekazany zostanie na leczenie Jackowi.
Kalendarz można kupić  u autorów oraz na stronie Facebook "Kalendarz Lotniczy 2016" lub wysyłając maila na  m_vire.kalendarz@yahoo.com  – koszt to 40zł (z wysyłką na terenie Polski).